London Textile Fair
We went to the London Textile Fair on Wednesday because my mom wanted to see what it was about. There were tons and tons of fabric!!! They had bright colors and dark colors, sparkly and dull, big and little, patterns and plain, after seeing a lot my eyes started to hurt.  They sell swatches of fabric so that the mills know what to make, then make the fabric, they make the clothes, by then a year and a half has gone by and the clothes are in stores. My favorite part was when I saw some amazing outfits. For a nine year old rows and rows and rows of fabric where not much fun, so I probably wouldn't go again.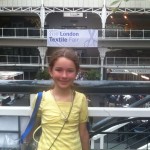 Me by a sign that says The London Textile Fair.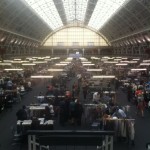 The view of fabric stalls from above.
They do stuff like this to show what their fabric can do.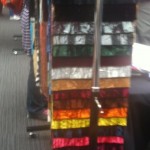 Fabric!
More Fabric!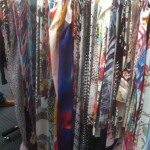 And  More Fabric!
---
Categorised as: Uncategorized
---