hey
they all I am working on organic chemistry in school right now and I was wondering id=f any of you had some links I should look at?
anyway here are some pix from various thing we have been doing
us
our dinner!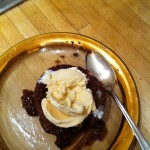 this is about the green picture above:
oops, this is not what you might think, us being from California if it's green and mushy it's well guacamole easy, well in england if it's green mushy and at a pub it's mushy peas
No Joke!
---
Categorised as: Uncategorized
---